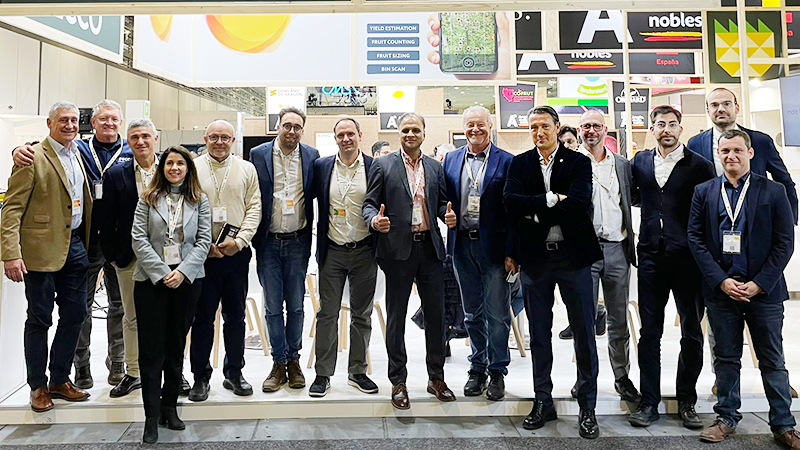 DECCO presented its sustainable solutions in postharvest protection at Fruit Logistica
News , | 15 Feb 2023 | DECCO |
Valencia - Spain (15 February 2023) - DECCO, global leader in postharvest protection of fruit and vegetables, participated in Fruit Logistica to showcase its state-of-the-art products and services to protect the fresh produce. DECCO presented its extended catalogue in conjunction with UPL to strengthen the mission to reduce food loss and waste.
"We are dedicated to finding and developing solutions that can help protect fresh produce and Fruit Logistica is a fantastic opportunity to share our vision and solutions with the industry" said Francisco Rodríguez, CEO and President of DECCO Worldwide. We are aware of the importance of postharvest protection, and we work directly with our clients to bring tailored solutions for their specific needs."
One of the novelties, among others, that presented DECCO was the new coating, Citrashine N Pyr, the first coating with Pyrimethanil in the market. An excellent addition to DECCO's extended coating catalogue as the play an essential role in protection, allowing the consumer to have a remarkable experience of freshness.

Visitors to the booth met with experts of DECCO to learn about the latest developments in postharvest protection, storage, including how its products and services can extend shelf life of fresh produce while helping to guarantee food safety and contribute to protecting our planet's resources.