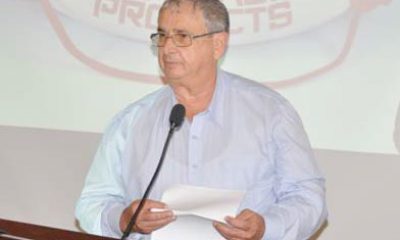 Darnon Kiselstein SafePack-Decco ISR General Manager official retirement
News , | 25 Oct 2017 | DECCO | NA , | Darnon Kiselstein SafePack-Decco.pdf |
Arnon Kiselstein officially retires at the end of November after 44 years with Safepack, Decco Israel operation started in the late '40's and incorporated in 1960.
Under Arnon's 30 years as general manager, Safepack has grown and reached a model of "customer intimacy" and support. The best compliment given by our
customers has always been that they felt as if "Arnon was the owner ofSafepack", based on the level of attention and service provided.
One of Arnon's last achievements has been the build-up of a deep and orderly transition with Uri Haim, who became the GM in December 2010. Under his new leadership, Safepack is undergoing rapid changes, with the goal of reinforcing its assets and position it to offer more solutions to its customers.